Let me say that I absolutely love this link up! And I'm actually heading out the door and leaving Mark to answer the questions and publish this all on his own. I'm slightly scared. So... without going on further I will turn the computer over to my husband Mark.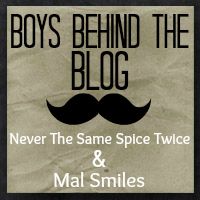 What was your favorite movie of 2013? Evil Dead. A remake of a classic. Its hard to do a remake of a cult classic. I'm surprised they did it well. There are parts of this movie that are amazing, especially in a theater.
What is your all time favorite movie quote? "Sometimes the dead can be more useful than the living" A Fistful of Dollars
What is your favorite type of movie? (Action, scary, comedy, etc) Sci-Fi and old westerns
What is your New Year's resolution? To knock-up my wife.
Finish the sentence: This year I will... have an acupuncture practice with actual patients.